Steamstore: https://store.steampowered.com/app/1118240/Lake/
Client: Gamious
Publisher: Whitethorn Digital
Year: 2018 until now
Freelance project
Project website: gamious.com/lake/
My role: Character Lead, Interface Designer, Illustrator and Art Director. I design the characters of Lake, create modelsheets, art direct the 3D artists, adjust the charactermodels to a final version and texture them. I've also designed the interface of the game and created the promotional art and store assets.
Team: Pim Bouman– CEO Gamious
Jos Bouman – Creative Director
Dylan Nagel – Producer and designer
Jonathan van Immerzeel – Technical art and environment
Luc Schols – Programming
Welcome to the lake.
It's been seventeen years since Meredith Weiss left her quiet lake town in Oregon, USA. Sudden and unforeseen circumstances have forced her to come back from the big city, and take up a job as a mail carrier. On her mail route, she runs into many of the townsfolk. Some are new, others are part of her long forgotten past.
Why did she come back? And will she stay?
Lake is a narrative adventure game currently in development by Gamious.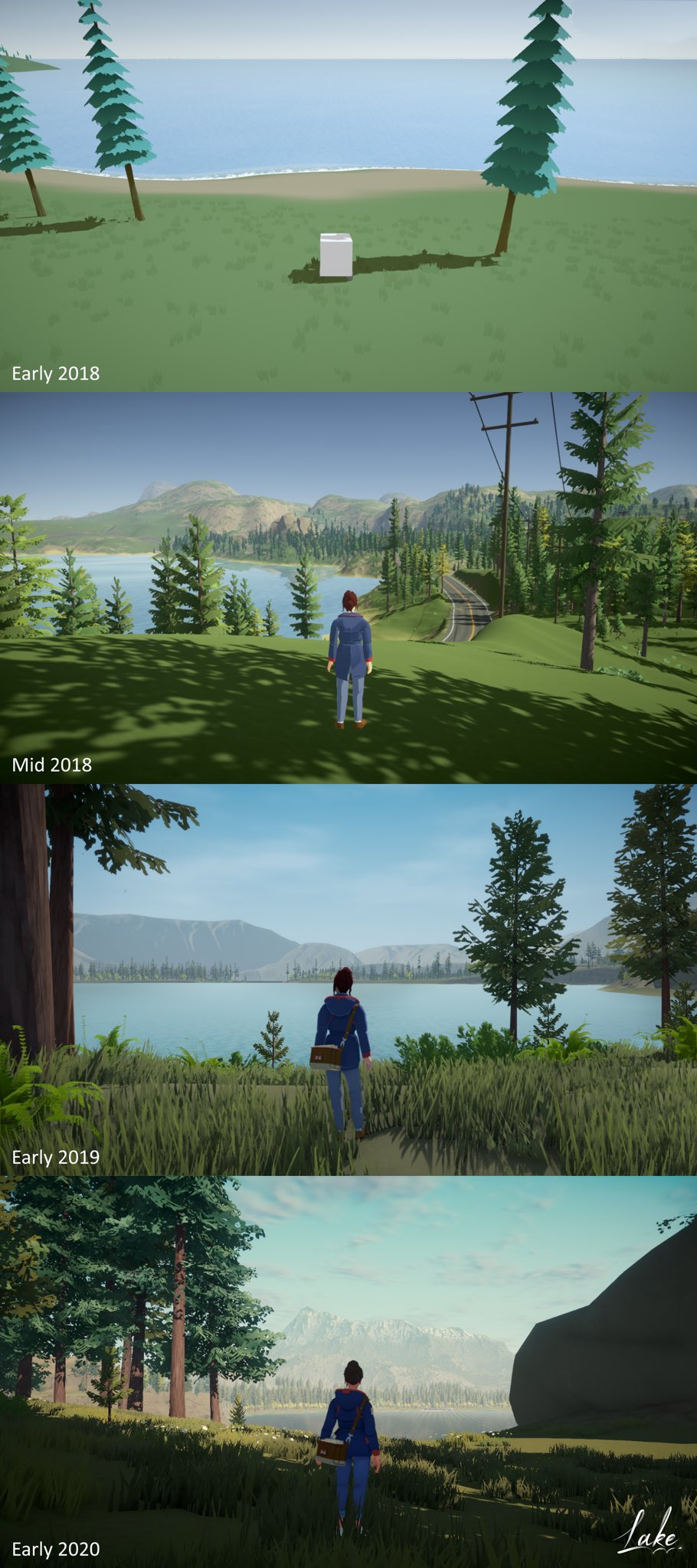 Categorieën:Game ArtTags: 3D, art direction, Character Design, Game Art, Gamious, Lake